Traditional Restaurants in Salzburg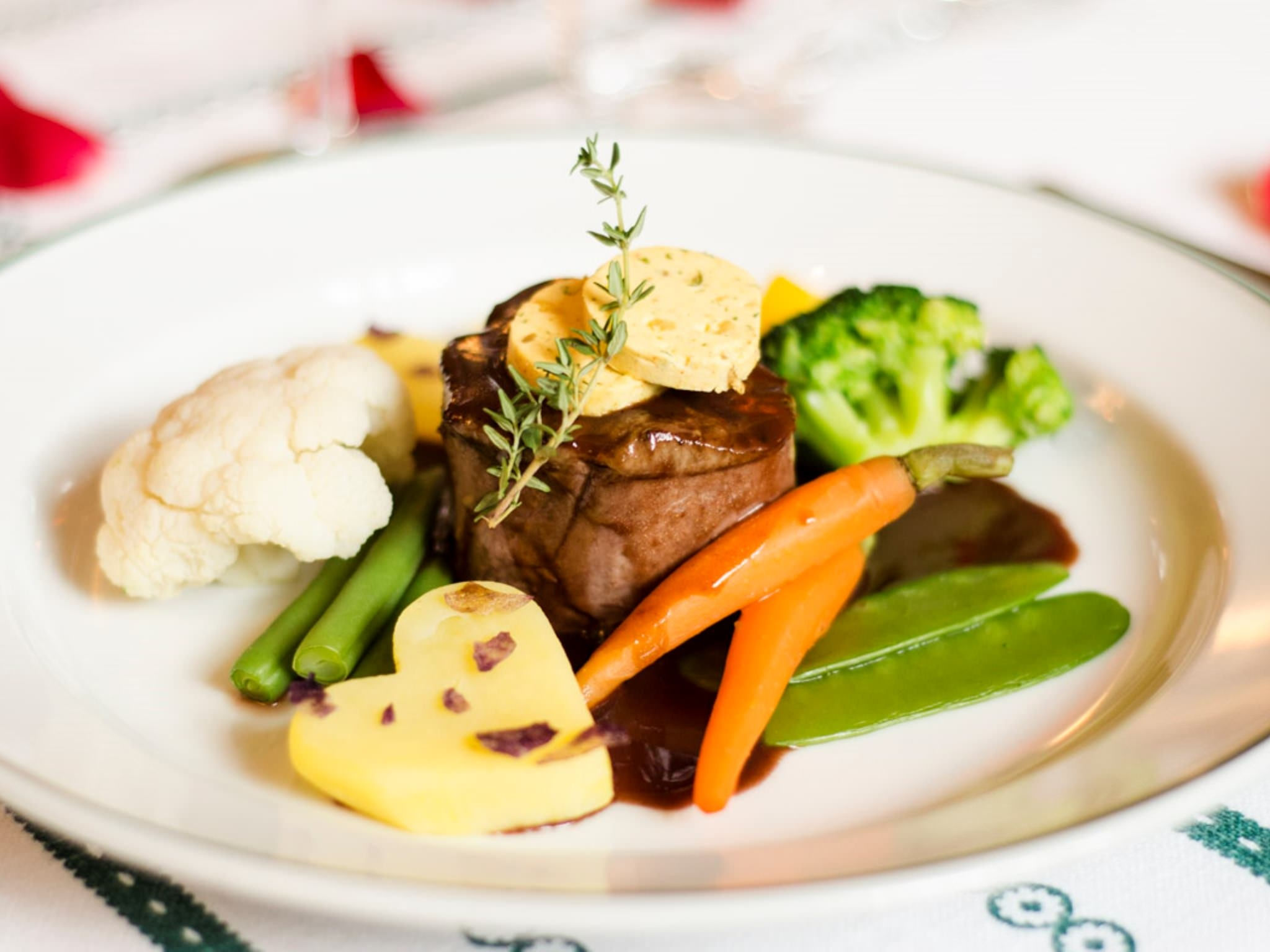 Austrian Cuisine since 1407
Alluring restaurant with Austrian classics, international cocktails and fine wines. In our restaurants and bar you experience culinary highlights in the heart of the old town of Salzburg and the unique atmosphere of the Hotel Goldener Hirsch. Let yourself be tempted by the culinary sophistication at the Hotel Goldener Hirsch.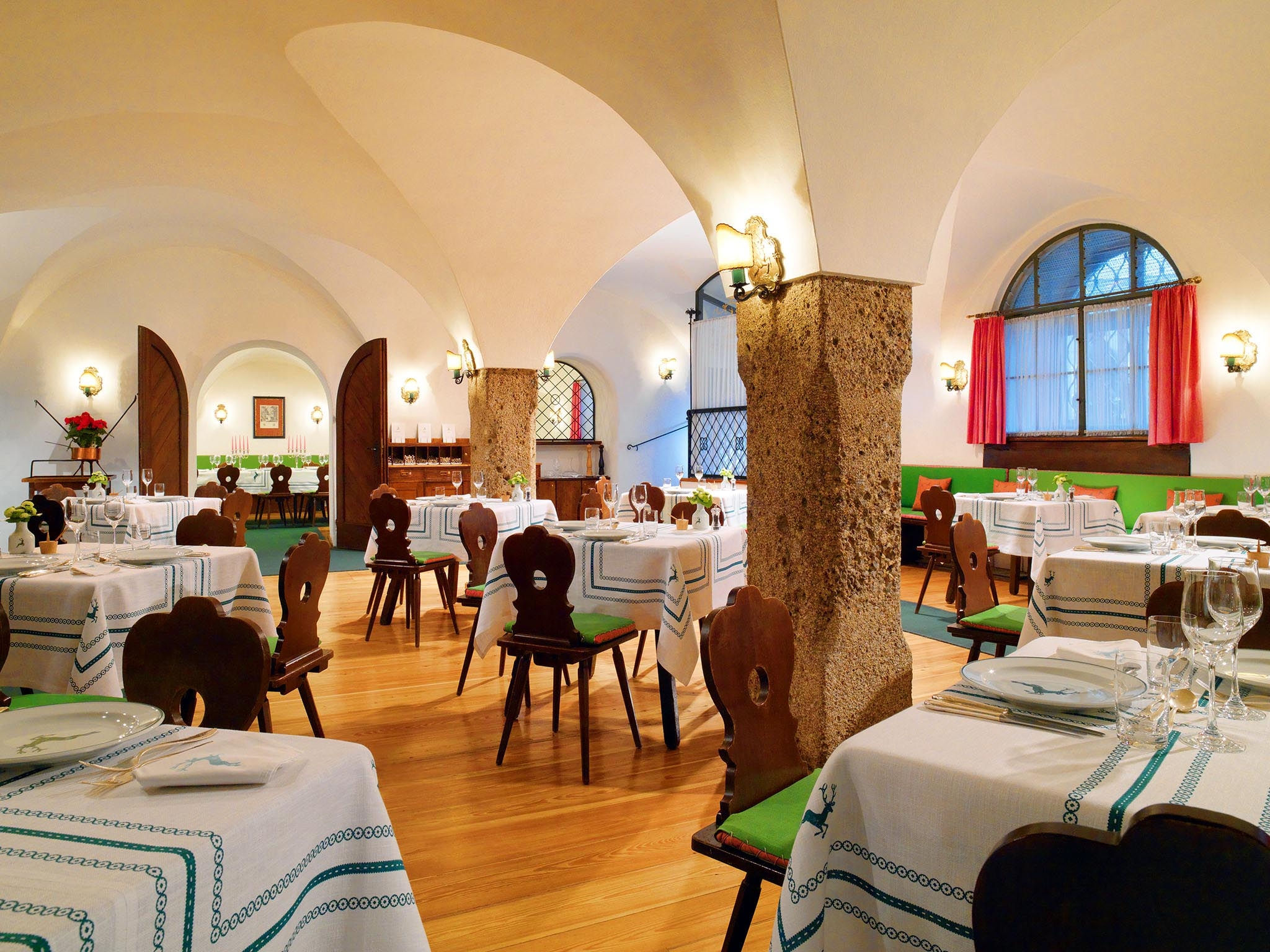 Restaurant Goldener Hirsch
Our main restaurant is accesible also from the Herbert-von-Karajan square or via the Gerteidegasse. Sample Salzburg's most illustrious restaurant.
Lunch:
12:00 noon - 2:30 PM
Dinner:
6:30 PM - 9:30 PM
Restaurant s'Herzl
A traditional Restaurant in Salzburg with exquisit cuisine. Built in 1407, guests have been spoilt with food & drinks for centuries.
Open daily:
12.00 noon - 9:00 PM
Bar Goldener Hirsch
Guests walking into the Bar Goldener Hirsch at the Hotel in Salzburg's Old Town can expect a continuation of the hotel's traditional motif as stags are affixed above the arches on white walls. Originally an inner courtyard where horses would await their owners' return, the space is now considered one of the world's most beautifully outfitted "Bauernstil" rooms, and is a favorite of distinguished, international travelers.
Open daily:
11:00 AM - 11:30 PM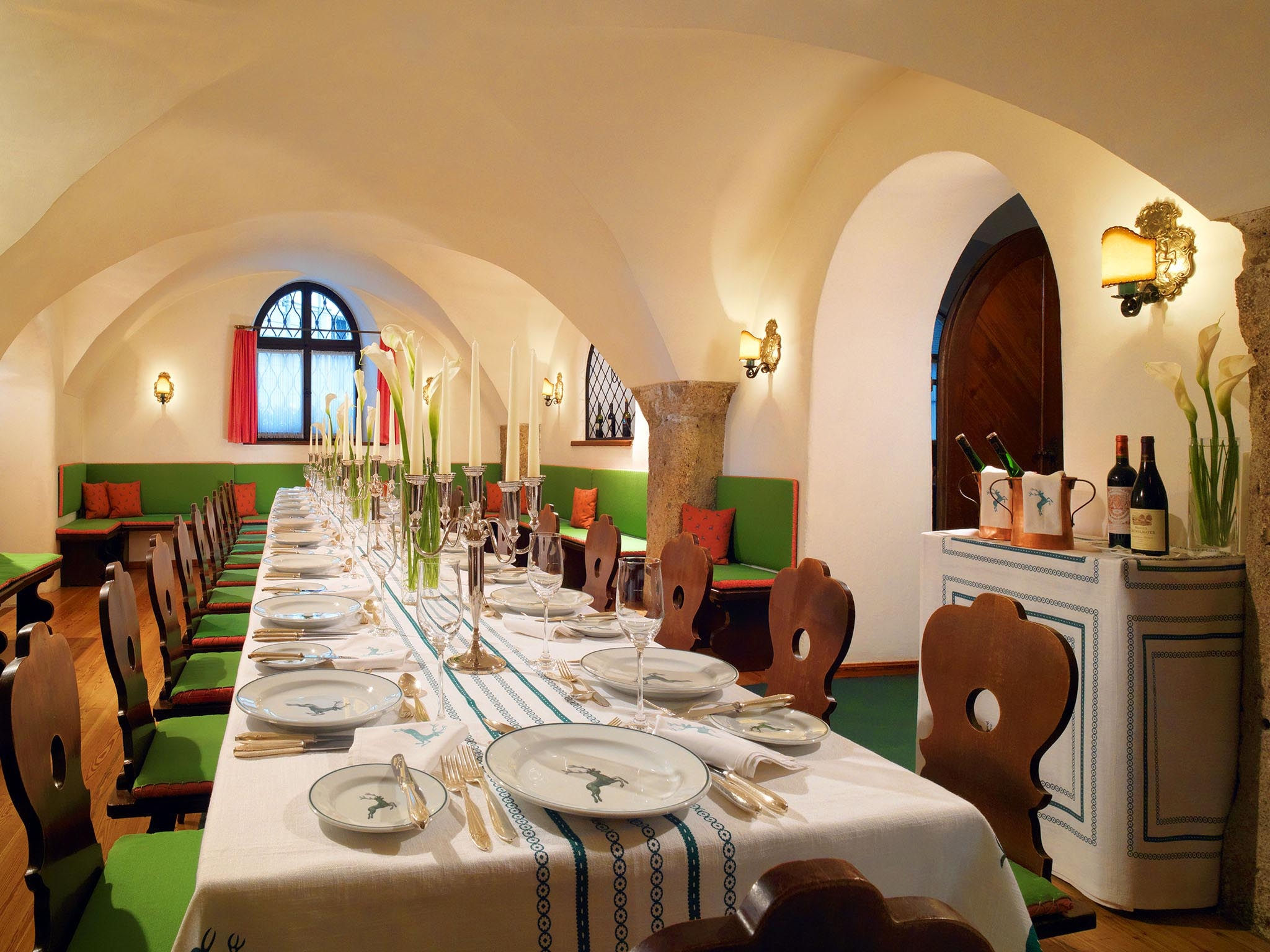 Catering
600 years of distinguished history of fine cuisine. We are happy to provide the catering for your events including genuine sterling silver cutlery embossed with the hotel's stag logo, original table linens also embellished with a stag design as well as the hotel's own porcelain crockery.