Salzburg Festival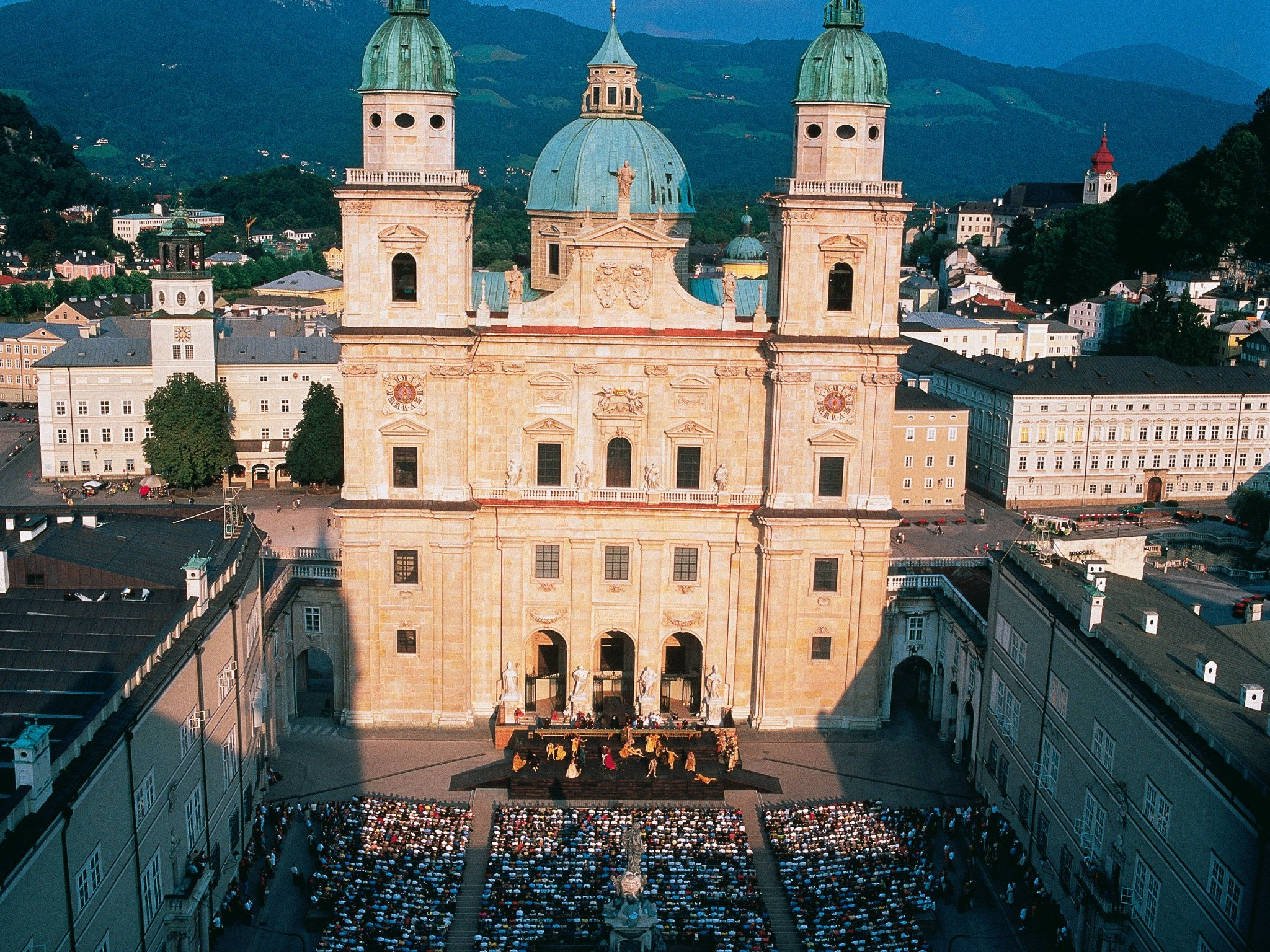 And the luxury hotel Goldener Hirsch
The history of the Salzburg Festival and the history of the Hotel Goldener Hirsch, Salzburg, have always been closely entwined. When the Salzburg Festival took place for the first time in 1920, we were the Salzburg Festival's first host. Since then, we have been living the tradition with dedication and celebrate the busy Salzburg Festival weeks annually as an unforgettable event. Please allow us to complete your visit at the Salzburg Festival with our excellent service and lovely details.
Salzburg festivals: Pentecost & Summer
Salzburg Summer Festival
20 July to 30 August 2018
Salzburg is worth a visit at any time of the year. But every year on the occasion of Salzburg Festival a very special flair comes up in Mozart's city.
The Salzburg Festival is one of the most important music festivals in the world. Experience artistic classics and masterpieces of the Festival, like the Jedermann on the Cathedral Square, exemplary Mozart and Strauss performances, as well as a diverse and top-class play, opera and concert programme. The premiere of the Jedermann on 22 August 1920 marked the Salzburg Festival's hour of birth. In 1920, stage director Max Reinhardt declared the whole city of Salzburg a stage and put the medieval mystery play of the Jedermann in a textually amended version of Hugo von Hofmannsthal, co-founder of the Salzburg Festival, on the Cathedral Square.
Tickets & Reservations
Enjoy the Festival season in Salzburg
A stay in Salzburg during the Salzburg Festival is always an experience. The team of Hotel Goldener Hirsch, Salzburg, is looking forward to your visit. Our two restaurants, Restaurant Goldener Hirsch and Restaurant s'Herzl, pamper you with exceptional and daily changing culinary delights during the Salzburg Festival. The Bar Goldener Hirsch invites you for a relaxed evening after the performances and is a popular venue among artists and locals. We accept table reservations under tel.: +43 662 80 84 889. We are also pleased to assist with any ticket reservations.
---
An Oasis in the City Centre - Sample our Suite
Right in the busy city centre of Salzburg your urban retreat awaits you in the Hotel Goldener Hirsch. Our suites feature a double bedroom and a salon to relax.
This offer also includes:
10% price advantage
Breakfast & Internet
A local VIP Ammenity
3000 Starpoints®
Reserve your suite now from € 422
Not an SPG® member yet? Sign up here for exlusive rewards ›
Terms & Conditions
© 2018 Marriott International, Inc.